TETRA инфраструктура
MOTOROLA TETRA Dimetra IP Micro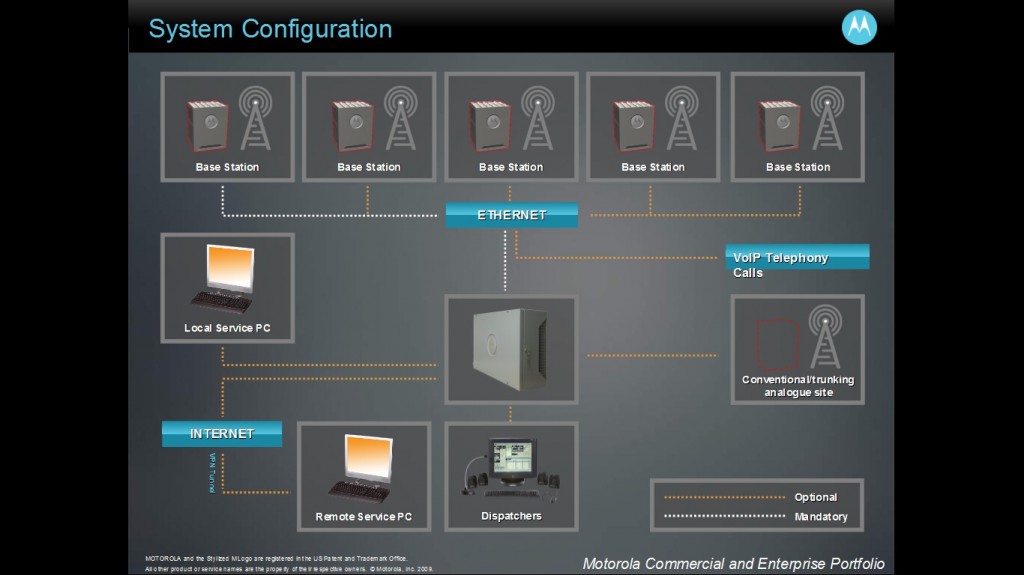 За потенцијалне кориснике који желе да имају сопствену TETRA инфраструктуру а немају потребе за изградњом националне или регионалне мреже, MOTOROLA је осмислила TETRA свичинг систем DIMETRA IP Micro који подржава до 5 базних станица MTS2 и MTS4 у систему.  Типични корисници су мањи аеродроми, рафинерије, луке итд.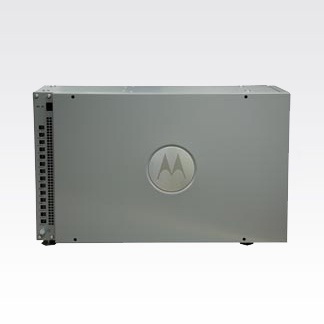 Главне карактеристике
Омогућава  Plug and Play инсталацију система комуникација типа one-to-many.  Омогућава TETRA сервисе за пренос гласа и података (групни позиви, поједнначни позиви, IP телефонијa, пренос података одржан кроз базне станице MTS2 и MTS4, издвојене конзоле MCC7500 IP , )..
Олакшана је миграција корисника који располажу аналогним радио системима.
SDS (Short Data Service); Free text, Group SDS, SDS Store & Forward
Telephony service: Semi and Full Duplex
Busy Queuing & Call Back
Remote Access To System Monitoring & Diagnostics
Wireless Communication at a Site
Open Standard Platform for Ease of Migration
Group & Individual Calls
Voice over IP Telephone Calls: Up to 10 Simultaneous Calls
Conventional Channel Gateway to Interface to Existing Analogue Systems
Up to 5 Local Dispatcher Consoles Can Be Used in the System
Multi Site Capabilities: Up to 5 Radio Sites
ТЕТРА базне станице MTS2 и MTS4
Базна станица MTS2 на сајту произвођача, и
базна станица MTS4 на истом сајту.
ТЕТРА диспечерске конзоле MCC7500 IP